Webinar Calendar

Journey to Laos and Beyond with Lao Airlines
Thu May 9, 2019 @ 2:00 pm

-

3:00 pm

EDT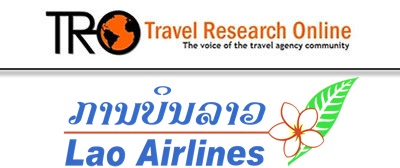 Click to Register
Brought to you by Travel Research Online.
Join us for an educational and fun journey to Laos and beyond with Lao Airlines.
Most people overlook Laos when they're planning a trip for clients around Southeast Asia. While its neighboring countries like Thailand, Malaysia, and Indonesia get thousands of more tourists each year, Laos has remained low-key and affordable outside of the spotlight.
Most people have no idea of what this mystical country holds. Laos has everything from tropical jungles and ancient Buddhist temples to delicious coffee and the absolute nicest locals. Laos is simply beautiful, and offers something for the adrenaline junkie or the "relaxer" who wants to detach for a while in waterfall wonderland.
Lao Airlines is the national airline of Laos, headquartered in Vientiane. Learn about our network, fleet and services on this webinar. Lao Airlines operates domestic as well as international services to countries such as Cambodia, China, Thailand, Vietnam, and Korea. Its main operating base is Wattay International Airport in Vientiane. Lao Airlines (QV) pays 3% commission on published fares in the US through ARC and is eticketable in all major GDS and accepts Visa/MC/Cash/UATP as forms of payment.
Please join Sascha Henckell, Product Manager for Lao Airlines USA for this webinar on Thursday May 9th at 11am Pacific. With your attendance comes the chance to win a $50 gift card prize courtesy of Lao Airlines by participating in our fun trivia quiz.