Webinar Calendar
1 event,

Click to Register Egypt is famous for the splendors of the pyramids, but it offers so much more. Join us on this small group guaranteed departure as we explore the splendors of the pre-Giza pyramids, the splendors of the temples along the Nile, and the splendors of the valleys of the Kings and Queens. Our…
1 event,

Click to Register Southwest Adventure Tours has an exciting lineup of small group guaranteed departures across the west for 2024. Join us as we review all our offerings from Alaska to New Mexico and the Black Hills to California.
2 events,

Click to Register Ecuador, is not just one country - it is also four worlds, making it one of the most unique destinations in the world. From the Galapagos Islands, the Andes, the Amazon and the Coast, Ecuador is awe-inspiring. Join our webinar and discover the characteristics that make this place so special and its…
Click to Register Active Adventures is excited to announce their next webinar is Tuesday, September 19th, featuring one of the world's most captivating destinations for adventure travelers – Patagonia. Nestled between southern Chile and Argentina, Patagonia's diverse landscapes and renowned hiking trails secure a top spot on the must-visit list of adventure enthusiasts worldwide. Whether…
1 event,

Click to Register Please join PONANT's Director of Business Development, Dale Woods (Northeast USA), and Manager of Business Development, Erica Barbour (Eastern Canada), for an information-packed session on Wednesday, September 20th, at 1:00 pm Eastern Time. PONANT is thrilled to be returning to Alaskan waters, sailing by small ship from Vancouver to Seward and Sitka…
2 events,

Click to Register Perfectly timed for your client's upscale holiday travel preparations, we are thrilled to unveil our New York City luxury holiday experiences for 2023! Our fabulous product team has come up with spectacular seasonal offerings tailored for discerning travelers, guaranteeing a vacation filled with unforgettable moments. This year, the crown jewel is our…
Click to Register Join Blue Parallel on a luxury journey to Ecuador and the Galapagos Islands. We will discover the endless opportunities for unforgettable, custom-made adventures throughout the region, including the scenic Andean highlands, the legendary Galapagos Islands, and one of the first named UNESCO World Heritage sites, Quito. We'll also journey through the captivating…
2 events,

Click to Register Alberta is spectacular in the Spring, Summer and Fall…but it is MAGICAL in the winter! Horse drawn sleighs, ice sculptures and ice skating, world class skiing, ice climbing AND some of the best apres ski dining and nightlife to be found.
Click to Register Presented by TravelResearchOnline. Avanti Destinations is embarking on an exciting new chapter with the launch of the picturesque South Pacific region. In this highly interactive webinar, we'll be navigating the diverse landscapes of Australia, New Zealand, and Fiji, known for their compelling cultural narratives, awe-inspiring natural beauty, and a vast array of…
1 event,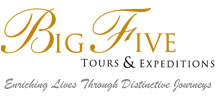 Click to Register Join Big Five's president, Ashish Sanghrajka as he shares his passion for Southern Africa with you. The format for this meeting is much like the way we do business every day on our quotes with you and your clients (since we don't sell "direct" Advisors are usually comfortable sharing their clients). We…
1 event,
Click to Register Presented by Sandrah Gurash, Marketing Director For 47 years CroisiEurope has pioneered river cruising on the most beautiful waterways in Europe, and today remains Europe's largest and most experienced river cruise line. The line currently owns and operates a fleet 50 canal barges, river cruise ships, and intimate-sized ocean liners sailing over…