Webinar Calendar

Discover the Happy Isles with Solomon Airlines
Thu September 12, 2019 @ 3:00 pm

-

4:00 pm

EDT
Event Navigation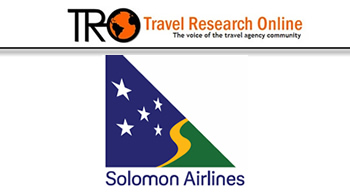 Click to Register
Brought to you by Travel Research Online.  
Tucked away in the South Pacific, the Solomon Islands are a little known, unspoiled paradise. The Solomon Islands are an archipelago of almost 1,000 islands, located between Papua New Guinea and Vanuatu – a three hour journey from Australia. These islands are laid-back, welcoming and often surprisingly untouched. Crystal clear waters with an abundance of the world's most colorful fish, rays, and turtles make it a paradise for diving and snorkeling.
Visiting the Solomon Islands, you virtually step back in time. Amazingly, there is a large number of plane and ship wrecks scattered around the islands, which are remains of World War II. The Solomon Islands were the setting for some of the fiercest and bloodiest battles in history – August 2017 marked the 75th anniversary of the 'Battle of Guadalcanal'
The people of the Solomon Islands are made up of Oceania's three main cultural groups: Melanesia, Polynesia, and Micronesia. Visitors experience a welcome from the heart in local villages, while being fascinated by the unspoiled and unhurried environment the Solomon Islands provide.
Headquartered at Henderson International Airport in Honiara, Solomon Airlines is the national airline of the Solomon Islands. The airline currently operates services from Honiara to Brisbane, Sydney, Fiji, Vanuatu, as well as an extensive domestic network around the Solomon Islands. Get to our newest route to Munda, a diving destination. Solomon Airlines operates a mix of different aircraft, including the newly upgraded A320 on international routes, Dash 8, Twin Otter, and Islander aircraft on domestic routes. Interline and codeshare agreements with Qantas, Air Niugini, Air Vanuatu, and Air New Zealand are in place. From North America, most travelers fly via Los Angeles, and either Brisbane or Nadi.