1 event,

Click to Register Join Destinations Unlimited for back-to-back tours through the best of Bavaria and Bohemia. The first 8-day tour is a treat for the taste buds as we sample delicious eats and drinks of Prague, Salzburg and Munich, culminating in a celebration of beer at Oktoberfest! The second 8-day tour flips through the pages…
1 event,

Click to Register Ontario has just about everything that you'd ever want for the perfect vacation. It borders on four Great Lakes, is home to Niagra Falls, the nation's capital (Ottawa) and 250,000 lakes, making it a recreational paradise. And then there is Toronto, Canada's largest city and the economic hub of the country. Culturally…
1 event,
Click to Register We invite you to join Blue Parallel's Norway experts for a luxury journey through a real Scandinavian paradise. From adventures through the majestic Fjords of Norway, to a winter fairytale under the northern lights, we will take a closer look at Norway's highlights and the different luxury, insider experiences available. Join us…
1 event,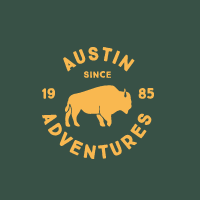 Click to Register Join Austin Adventures for their first webinar of 2023, featuring Yellowstone Tour Guide David Whayland, as he shares his passion and expertise for all things Yellowstone National Park. Whether you or your clients have visited Yellowstone before, or you're interested in learning more, you'll find value in David's intimate knowledge of the…
1 event,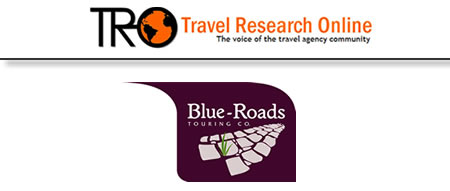 Click to Register Brought to you by Travel Research Online. With small group sizes of no more than 18 people, you can expect a more personalised touring experience – and with like-minded travellers at your side, you'll find that a journey shared is a journey best enjoyed. Immerse yourself in nature on uplifting journeys through…
1 event,
Click to Register Join VP of Sales, Lesa Bain in conversation with Expedition Leader Stefano Pozzi, Chris Rainier and Olivia McKendrick of the Cultural Sanctuaries Foundation for a deep dive into the unique regions of the Arctic. Learn about the landscapes, wildlife, communities and special guests that will highlight our 2023 and 2024 seasons.
1 event,

Click to Register Explore South America with the Region's Finest Destination Management Company South America is one of the most exciting places to visit and explore with remarkable travel destinations featuring warm people, ideal weather, and increased accessibility. Metropolitan Touring's team of locally based experts is ready to assist travelers with memorable itineraries designed around…
2 events,

Click to Register Plan an exquisite spring vacation before the first blooms burst forth on the branches! In the upcoming webinar, our General Manager Joel Cohen will show you the best spring travel products in our two main destinations – New York City and Washington D.C. You will see how you can help your clients…

Click to Register Two great rivalry games are being played on foreign shores in 2023, Notre Dame vs Navy in Dublin and Cubs vs Cardinals in London. Join TAP Partner Michael Coldesina of Sports Travel and Tours to learn how your travelers can cross off a rivalry game and a great European city and country…
1 event,

Click to Register Please join us for a webinar featuring our incredible Family Adventures around the globe, designed with families in mind! With more than 700 departures for families in 2023, all designed for 3 distinct age groups, Backoads is your connection for family vacations. Our fun-loving and knowledgeable Trip Leaders lead the way, so…