Webinar Calendar
1 event,

Click to Register You are invited to join Marcel Perkins, Managing Director of Latin Trails, to learn about the very best experiences on two of the most iconic places in The Galapagos Islands; Santa Cruz & San Cristobal. During this webinar, Marcel will answer the following questions about the ins and outs of land-based travel:…
1 event,

Click to Register On this tour, we learn about the incredibly diverse topography as well as the sometimes-shameful history that is the Republic of South Africa. The Western Cape offers beaches, lush wine lands, craggy cliffs at the Cape of Good Hope, forest and lagoons along the Garden Route, and the city of Cape Town,…
1 event,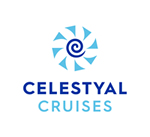 Click to Register We invite you to join Kelly Predmesky (Director National Accounts - USA & Canada) for a workshop on growing your group business with the introduction of Celestyal's first ever group promotions.
1 event,
Click to Register As a travel agent/advisor, you are invited to join us for our Get to Know Old Sod Travel webinar to learn about our custom high-end tours to Ireland, England, Scotland, and Wales. Receive more information about the company, meet some of the team and hear about a sample itinerary that demonstrates the authentic experiences of these countries with…
1 event,

Click to Register You are invited to join Bob Levinstein, CEO of CruiseCompete, to learn how you could be connected to cruise afficionados within 24 hours. A few key points: 1. CruiseCompete receives thousands of leads from travelers for expedition to ultra-luxury to mainstream cruise lines every month. 2. CruiseCompete will celebrate 19 years in…
1 event,

Click to Register Do you have clients who are looking for a top-notch experience for their bucket list, or an ultimate romantic night out with their special someone? Beyond Times Square offers once-in-a-lifetime luxury events that will impress the savviest travelers. On popular demand, our Marketing and Product Development Coordinator Carole Peck will give you…
1 event,
Click to Register Brought to you by Travel Research Online. VSLink allows the travel professional to send essential travel itinerary items and documents along with clients when they travel. In addition, the VSLink system provides in-destination commission opportunities through suppliers who provide travel professionals with affiliate links like Project Expedition, Viator, Tours by Locals, Eat…
1 event,

Click to Register Beginning and ending in Missoula, this tour visits sites such as the National Bison Range, Flathead Lake, as well as spending five magical days in Glacier National Park. Join Jason Murray of Southwest Adventure Tours who will discuss how this tour through this region of the Rocky Mountains is a genuine treat…