Webinar Calendar

The Power of Tourism as it relates to Civil Rights. Part 1 of a 3 part series
Thu June 25, 2020 @ 11:00 am

-

12:00 pm

EDT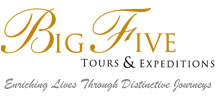 The Big Five team has access to some of the brightest minds, personalities that can share stories of their country's own struggles with movements, either through first-hand accounts, or through an advanced education as a historian. Showing yet another power of tourism, we share these amazing people, who clients can meet while in country.
They are the Faces of Five.
On June 25th at 11am, meet Enrique Polo, Master of Agriculture Engineering in Peru and Master on Planning Regional Agriculture. He spent much of his career working with Peru and Colombia, with more than three decades in the agriculture area in Peru, serving as regional director of Agriculture Planning for Lambayeque and La Libertad States, and as secretary general of the National Institute for Agrarian Research. He worked with the United Nations International Institute of Agricultural Sciences in Colombia. His duties included organizing and training farmers for their improvement of farming equipment, land distribution, and training in better application of technology.