Webinar Calendar

Destination Cruising with Celestyal Cruises, it is truly Greek to us!
Mon June 29, 2020 @ 1:00 pm

-

2:00 pm

EDT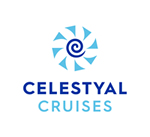 At Celestyal we take pride in our Greek roots and heritage. Providing warm Eastern Mediterranean hospitality comes naturally as it runs deep in our DNA. We do not just cruise there, we proudly show you places where many of us are actually from. During this webinar, you will have an opportunity to meet one of our Greek head office staff members. Hosting this session live from Athens, Natasha Bakatselou, Manager Travel & Experience center will be providing some detailed insights about our immersive voyages, sharing insider knowledge which in turn is bound to create additional revenue opportunities for you!
Celestyal Cruises is the pre- eminent home-porting cruise operator in Greece serving the Greek Islands, Egypt, Israel, Turkey and Cyprus. We operate two mid-sized vessels; each one being cozy enough to provide genuine and highly- personalized services. The foundation of the company's philosophy is the 'destination' being the hero. Every award-winning all-inclusive voyage delivers true cultural immersion as well as authentic, lifetime experiences both on board and onshore.
Prize Give Away: a 7- night Greek Island Cruise for 2