Webinar Calendar

Following the footsteps of Darwin in Patagonia
Thu May 10, 2018 @ 1:00 pm

-

2:00 pm

EDT
Event Navigation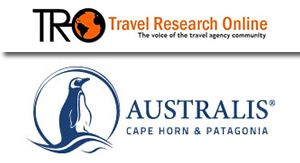 Click to Register
Presented by TravelResearchOnline.
Visit Patagonia and explore the old stomping grounds of world-famous naturalist, scientist and author, Charles Darwin.
Set sail with Australis Cruises on a journey of discovery along the same waterways that captivated the imagination of Charles Darwin. Retrace much of the route the renowned British naturalist took through the Fuegian Archipelago aboard HMS Beagle in the 1830s, a voyage that inspired him to write The Origin of the Species and formulate the theory of evolution.
Encounter landscapes largely unchanged since Darwin first set eyes up on them, take a once in a life time walk on Cape Horn, and encounter countless forms of wildlife. While sailing with Australis through Patagonia you will explore massive ice fields, lush sub-polar forests and secluded beaches on islands that remain refreshingly remote and barely touched by civilization, a rare glimpse of what planet Earth must have been like before mankind.
On this webinar you will learn more about:
• Darwin's time in Patagonia
• Stunning landscapes
• Our offerings in Patagonia
• Our commitment to sustainability and education in the region
• Some tips to help you sell this incredible experience in a growing destination