Webinar Calendar

Blue-Roads Touring the Experts in small coach touring
Tue September 22, 2020 @ 3:00 pm

-

4:00 pm

EDT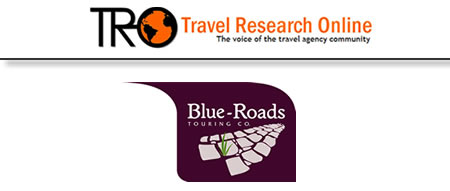 Click to Register
Brought to you by Travel Research Online.
Join us for an overview of our European Tours for the 2021 Season with Blue-Roads Touring. We will discuss the Blue-Roads Difference that will entice your clients to want to travel with us. Blue-Roads touring, we've spent over 30 years creating these kinds of small group tours. We know that the best kind of adventure is one that introduces you to local experiences and sights while providing you with the time and space to explore independently. We have recently been granted the Safe Travels by the World Travel and Tourism Council.
The key ingredient? Experienced Tour Leaders who can turn an exciting getaway into something truly extraordinary. They will tell stories and secrets behind stately homes as you wander the corridors, show you the perfect position to see the sunset over a city skyline. Our guides are insightful, attentive and passionate about their tours and they will unlock the experiences that make a Blue-Roads tour truly special. Blue-Roads Touring allows your clients to feed their curiosity, embrace the amazing views and discover a local way of life. Let us show you the advantages of selling your clients on a small coach tour experience, especially now where travel will be different then before. Whether it's because of the charming boutique hotels we use, the experienced local guides, or the many inclusions, approximately 1 in every 4 guests come back and book again! Join us on September 22, 2020 to learn about booking your clients with Blue-Roads Touring-they will thank you for the experience!