Webinar Calendar

What's YOUR 2020 VISION?
Wed September 11, 2019 @ 12:00 pm

-

1:00 pm

PDT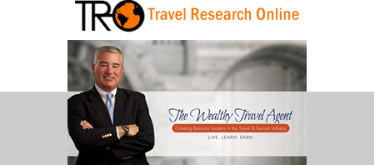 Click to Register
Presented by TravelResearchOnline.
We only get one go around in life, so make it count!
1. Are you earning less than minimum wage?
2. Did you think you would be able to travel more?
3. Have you spent a fortune on marketing – with little to show for it?
4. Is your family pressuring you to quit?
5. Has your business plateaued, and you have tried everything to get unstuck?
If you answered YES to any of these questions, you must attend this free training.
Dan Chappelle noted business consultant and best-selling author of Get Your S.H.I.P. Together – The Wealthy Travel Agent Guide to Sales Success, will share his six-step secret formula to "bullet proof" your 2020 travel business.
We will dive into:
1. Why prospects aren't buying from you.
2. The real secret to attracting prospects.
3. The six-step system that will guarantee your success.
4. Fortune is in follow-up – what to say to get a response.
As a result of this training:
1. You will be able to travel more.
2. Better serve your clients.
3. Spend more quality time with your family.
4. Be recognized by your peers for your efforts.
Not to mention…Earn more money!
What is your 2020 Vision?