Webinar Calendar

Take Control and Accelerate Your Sales!
Tue October 10, 2017 @ 1:00 pm

-

2:00 pm

EDT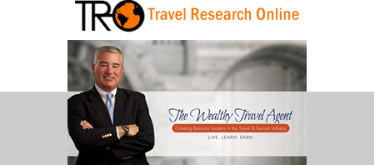 Brought to you by Travel Research Online. Did you bet your entire future on just one thing because "everyone" said you must do this in order to succeed? Unfortunately, many of us have done just that, but it's not working and you are running out of options.
Do you have that constant feeling of helplessness you get when you lose all sense of control over your situation? I've been there – It's a scary place.
So, what happened? When did your travel business along with your dreams and aspirations become, well a job? Rather than let others control it, starting today, it's time for you to take charge of your own destiny.
The most successful people in travel sales have reached and stay at the top because they have unleashed the secret of control.
What if I offered you the chance to join them? Would you jump at the opportunity? Pay attention –this is different than anything else you have seen.
It is your shot to hit the "Reset" button and take control of your business before it is too late.
I'm Dan Chappelle, founder of The Wealthy Travel Agent Academy, sales acceleration expert, and author of the Amazon best-selling book "Get Your S.H.I.P. Together. The Wealthy Travel Agent Guide to Sales."
The Wealthy Travel Agent Sales Acceleration System gives you the control you need to succeed. It is the proven, step-by-step, repetitive system built to help you turbo-charge your travel sales, gain control of your business, and help to create the lifestyle you always envisioned your business would provide.
In this webinar, I will share:
1. The #1 mistake most travel business owners make (and what you can do about it).
2. Why your job is not to attract new customers.
3. The single most important question to ask your prospects.
4. The one thing you must do better than anyone else (and it's not what you think).
5. Unlock the secret of process to achieve the outcomes you desire.
Note: For those with the burning desire to take control of your business, there will be an exclusive offer for attendees of this program.