Webinar Calendar

Take a Food Journey to Greece
Thu April 30, 2020 @ 1:00 pm

-

2:00 pm

EDT
Event Navigation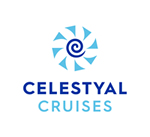 Celestyal Cruises proudly presents: "Take a Food Journey to Greece" with our special guest speaker, Diane Kochilas.
Food and travel go hand in hand, as we know. Experiencing a region's cuisine is often one of the key reasons why we travel and explore. Greece and the Eastern Mediterranean are no exception to this rule as this region is blessed with an abundance of mouth-watering delicacies. The Mediterranean diet and Greek food in particular are known to be extremely healthy and tasty. During this live webinar we will explore why this is as well as how important of a role food plays in the Greek culture and society overall. We will also make a virtual voyage to Ikaria, the Blue Zone island Diane hails from. Is the local diet the reason why Ikaria has such a disproportionately large number of centenarians? Join us and you may just find out the secret to a long and healthy life.
Diane Kochilas is one of the world's foremost experts on Greek and Mediterranean cuisine. She is the host, creator and co-producer of My Greek Table, the award-winning cooking-travel show about Greece that airs nationally on Public Television. The show is in its third season, with the newest series airing in May. Diane is an award-winning author of more than 18 books and runs the Glorious Greek Kitchen on Ikaria Cooking School every spring and fall on the island. She has been on the forefront of bringing healthy Greek and Mediterranean cuisine to an American audience for more than 25 years. As we call Greece and the Eastern Mediterranean our home, Celestyal Cruises and our kitchen crew are proud and excited to be working with Diane in a collaboration that will further enhance the all- inclusive experience we deliver.
Prize Give Away: One lucky attendee will win a 7 Night Greek Island Cruise and two other's will win a copy of of Diane's Cookbook!