Webinar Calendar

Secrets of Selling to the Affluent Traveler
Tue November 12, 2019 @ 11:00 am

-

12:00 pm

PST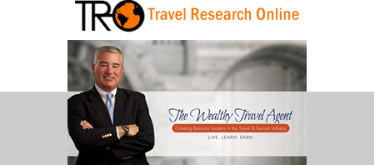 Click to Register
Presented by TravelResearchOnline.
The affluent travel market is one of the fastest growing segments in the industry. Luxury cruise lines are investing billions of dollars to meet demand. By 2020 since 2016 and again by 2025. It's not just ocean cruises. Affluent travelers are adventure seekers, expedition and river cruisers.
Yet, according to an annual survey conducted by a leading industry weekly publication, agency focus on luxury travel is DOWN 5%!
Are you one of the thousands travel professionals who only dream of breaking into this market? Maybe you think it is an exclusive club only for a select few advisers who have "those' type of clients. Hogwash!
Here's the thing, if travel professionals are not scaling to serve the demand – customers are forced to book directly with the supplier.
Let's be real, there is a lot more to it than simply hanging out a shingle and announcing to the world you are in the affluent travel business.
I grew up dirt poor on a hippie commune and am living proof that if you are committed to invest the time, money, and effort to make it happen – the pay-off can easily change your life. It did for me!
Are you up for the challenge?
If so, please join me Dan Chappelle, The Wealthy Travel Agent on Tuesday, November 12 when I will break down the barriers and take the mystery out of selling to the affluent traveler.
I will share three key strategies that have made me successful selling to affluent travelers plus lots of other useful tips. I promise it will be time well spent!
P.S.- If you are committed to building your luxury, river, and expedition business; after the program, I will share more about how I can help you earn "Commissions with Commas!"