Webinar Calendar

Our Own Stimulus Program for Travel Advisors
Tue April 28, 2020 @ 1:00 pm

-

2:00 pm

EDT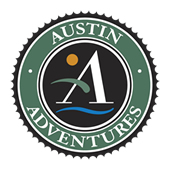 Join Dan Austin, founder of active travel company Austin Adventures, as he shares a quick overview of Austin Adventures and how they are taking aggressive steps to help you, the Travel Professional, NOW!
After seeing how hard agents have been working through the current "situation" Austin Adventures is determined to make a difference and help those that continue to support Austin Adventures. There will be a bounce in travel (Domestic) and we want to be ready to work side by side with our agent partners.
In this short webinar learn firsthand from CEO/Founder Dan Austin:
• Overview of Austin Adventures
• Top Ten Domestic Adventures
• Agent Stimulus Program (immediate relief)
• Hosted Departures for you and your followers
• Robust Q&A (everything on the table)
We want you to know that we are in this together.