Webinar Calendar

Hungary – Hidden Traditions, Culinary and Nature Gems
Tue May 19, 2020 @ 1:00 pm

-

2:00 pm

PDT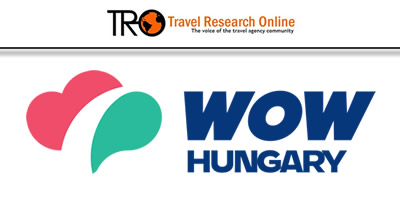 Click to Register
Presented by TravelResearchOnline.
As you prepare for future travel, Hungary is committed to providing you exceptional unforgettable experiences, wide open spaces, delicious cuisine.
Hidden in the centre of Europe is a country where you can always find something historic or modern that touches your soul, and the atmosphere is vibrant and relaxing at the same time. Where the "aszú" grape berries are harvested during autumn, from which beautifully balanced "gold wine" is produced. Where on hilltops, deep in the valleys and on endless plains, you find the hustle of small, centuries-old villages, charming towns, luxurious castles.
There are various exciting ways to discover Hungary's most beautiful sceneries: while hiking or riding a bicycle, on horseback, by boat or even from the air. No matter which way you choose you will discover a different side of nature each time. Exciting hiking trails, narrow-gauge train rides, parks, majestic lakes with bike paths around them, – these are only some of the unforgettable adventures.
Hungary is a land where people's hospitality and love of food make eating an enjoyable experience for everyone. Creative recipes, quality ingredients creating a vivid fusion of authentic and modern meals.
We are taking you for a virtual journey to discover some of our hidden gems. Join us to learn what our country can offer, how accessible we are and what is reachable within short distance but seldom visited areas outside of Budapest.