Webinar Calendar

Can You Rebuild Your Travel Business in Half the Expected Time?
Wed May 20, 2020 @ 11:00 am

-

12:00 pm

PDT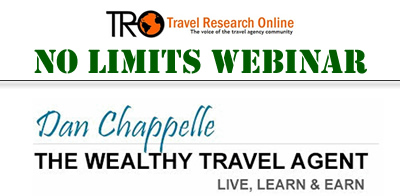 Click to Register
Presented by TravelResearchOnline.
Travel will likely begin again in a few months, but most likely years before the industry fully recovers to pre-virus levels.
Experience is a great teacher and after every major crisis, those who focus on the fundamentals typically recover much faster than those who don't.
Why? Because over the years, we have made the business much more complicated than it really is.
The travel business is not that much different. The most fundamental of skills can be easily learned and are transferable to virtually any industry.
In this complimentary webinar training, Industry-leading business performance coach and best-selling author Dan Chappelle will introduce you to a simple system that can help you recover in half the time of your competitors.
P.S. If you are not willing to get your hands dirty, this training is not for you.