Webinar Calendar

Budapest – The Spice of Europe
Mon September 23, 2019 @ 1:00 pm

-

2:00 pm

PDT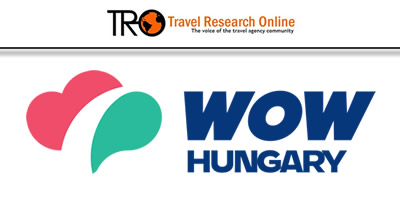 Click to Register
Presented by TravelResearchOnline.
Join the Hungarian National Tourist Office to learn about Budapest and Beyond.
Budapest is a truly authentic and historic European capital, but it also has an innovative, pulsating personality, making it a versatile and cosmopolitan city. The beautiful built and natural environment, the grandiose architecture, the historical thermal spas, the diverse and vibrant gastronomy, a blossoming fashion and design scene, and the immensely rich cultural life, define Budapest's sparkling and original character.
The city's liberating atmosphere continually stimulates your senses. Budapest's spice derives from its vitality and cultural effervescence, and we Hungarians use the city in a creative way. Come with us and indulge in the spice that is Budapest.
Find treasures in the Grand Budapest Area
Budapest is also an excellent starting point for excursions further afield. Hungary has excellent infrastructure centered on Budapest, there is so much else to see with just an hour of travel. You can embark on a short leisurely trip to several beautiful destinations, all within reasonable distance from the city.
Travel along the Danube, central Europe's longest river and an integral part of not only of the Budapest landscape, but also the history of the country's travel and commerce. Enjoy the comfort of organized trips that will introduce you to the region surrounding the Hungarian capital and familiarize yourself with the area.