Webinar Calendar

ACTIVE SAFARIS with Bush & Beyond
Thu August 30, 2018 @ 1:00 pm

-

2:00 pm

EDT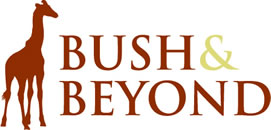 Let's get moving! Come & find out how you can be active on safari.
You are invited to join Elizabeth Bean Crookston to learn more about Bush and Beyond and their portfolio of Kenyan safari destinations. In this webinar, we will focus on the active safari including walking, horseback riding & camel trekking. Plus get caught up on all the latest news!
During our webinar you'll learn about:
• How we offer a distinctive and very personal experience at our privately owned properties – including camps, lodges, private houses and mobile safaris
• Why our private conservancies make the safari experience so special
• How you can "travel with a conscience"
This is the real Africa with safari destinations as varied as the different habitats they occupy, and as individual as their owners.
Come and get active with Bush and Beyond.